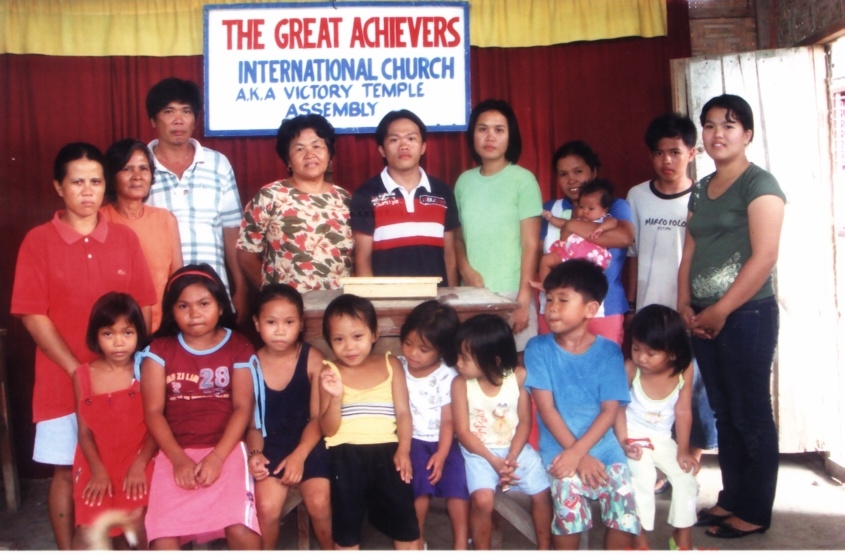 AFRICAN & OVERSEAS MISSIONARY OPPORTUNITIES

Sponsored By:

APOSTLE NNAMS WORLD OUTREACH MINISTRIES

In Collaboration with

UNITED NATIONS COUNCIL OF CHURCHES & MINISTERIAL FELLOWSHIP

PRESENTS
MISSION EXPLOSION 2009
* Do you know that over 3 billion people have Never for once hard the gospel world wide?
* Do you want to do mission work in Nigeria, Europe, America, Asia? Are you interested in being a foreign missionary?. This is an opportunity to serve as missionary in overseas.
...................................................................................................................
A SPECIALISED SHORT ORIENTATION AND INTENSIVE MISSIONARY TRAINING PROGRAMME TO THOSE WHO:
....................................................................................................................
- Have a burden for the perishing world: Pastors, Church Leaders, Business Men & Women, Engineers, House Wives, Nurses, Civil Servants, Lawyers,Medical Doctors,Ministers of the Gospel and other Christians.
Courses Offered:
THEOLOGY: Missions and Missology, Pastoral Ministry and Couselling, Biblical Leadership & Ethics, Inter-Cultural Studies, Church Evangelism, Demonology, Church planting & Discipleship Training and World Religion.
LITERIAL STUDIES: Mass Communication, Languages( French, English, Spanish,Abrabic,Hausa,Igbo & Creative Writting/ Journalism.
MANAGEMENT: Citizenship Education, Public Administration & Relationship, Enterpreneurial and Management.
EDUCATION: Business Management/Administration, Human Resources Management, Marketing,Economics, Accounts. Etc.
All our courses are taught by qualified & Experiencial Lecturers.
DEPLOYMENT: A Diploma certificate will be awrded by the school of Mission at successful completion of the course. The successful candidates shall be commissioned with deloyed to targeted countries as approved by the MISSION BOARD.
METHOD OF APPILICATION: All interested candidates should apply in person or online with a Non -refundable fee of 250 Euros for application forms to:
REGISTER NOW AT: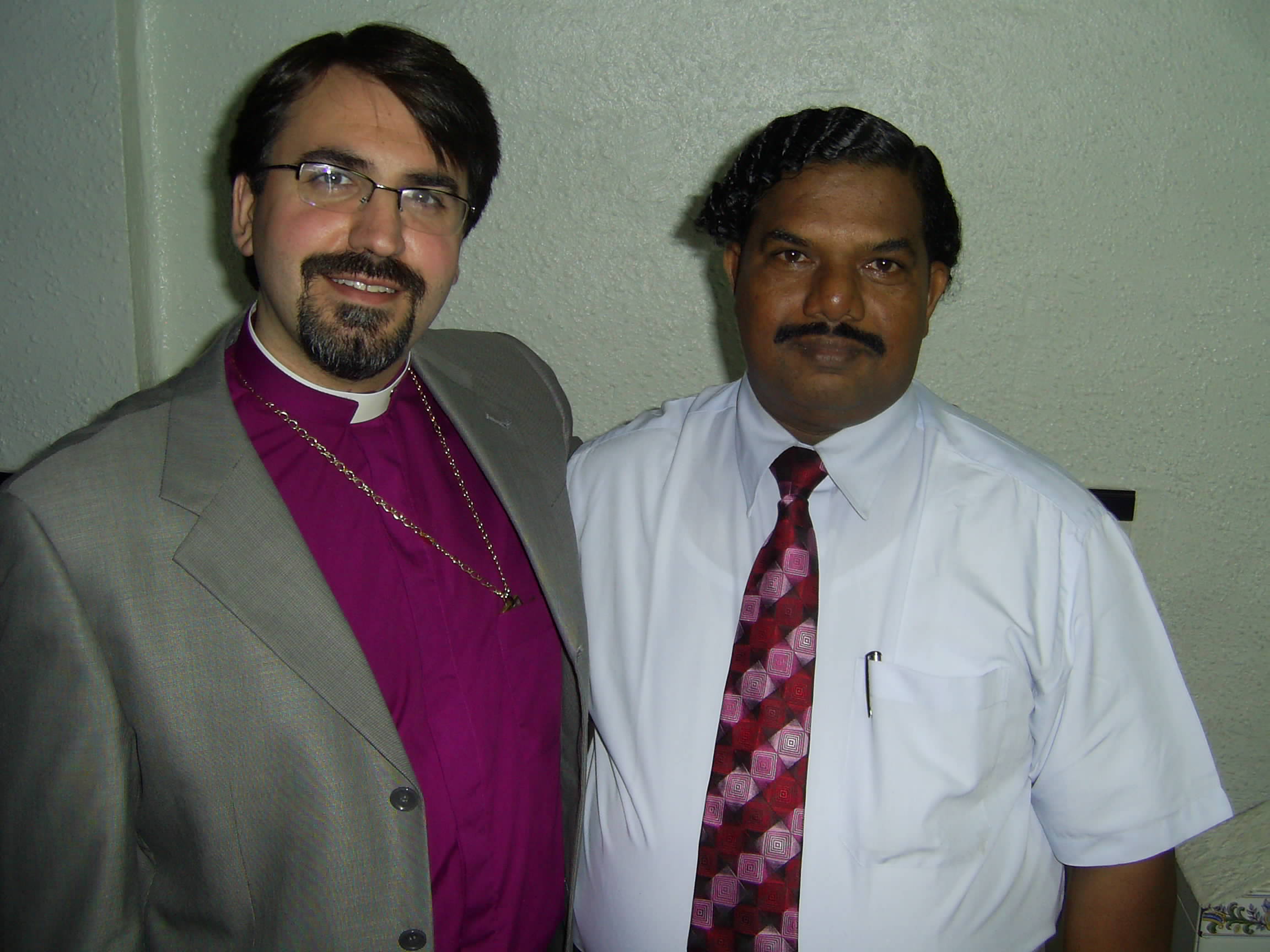 DR. PRINCE NNAMS CONSECRETING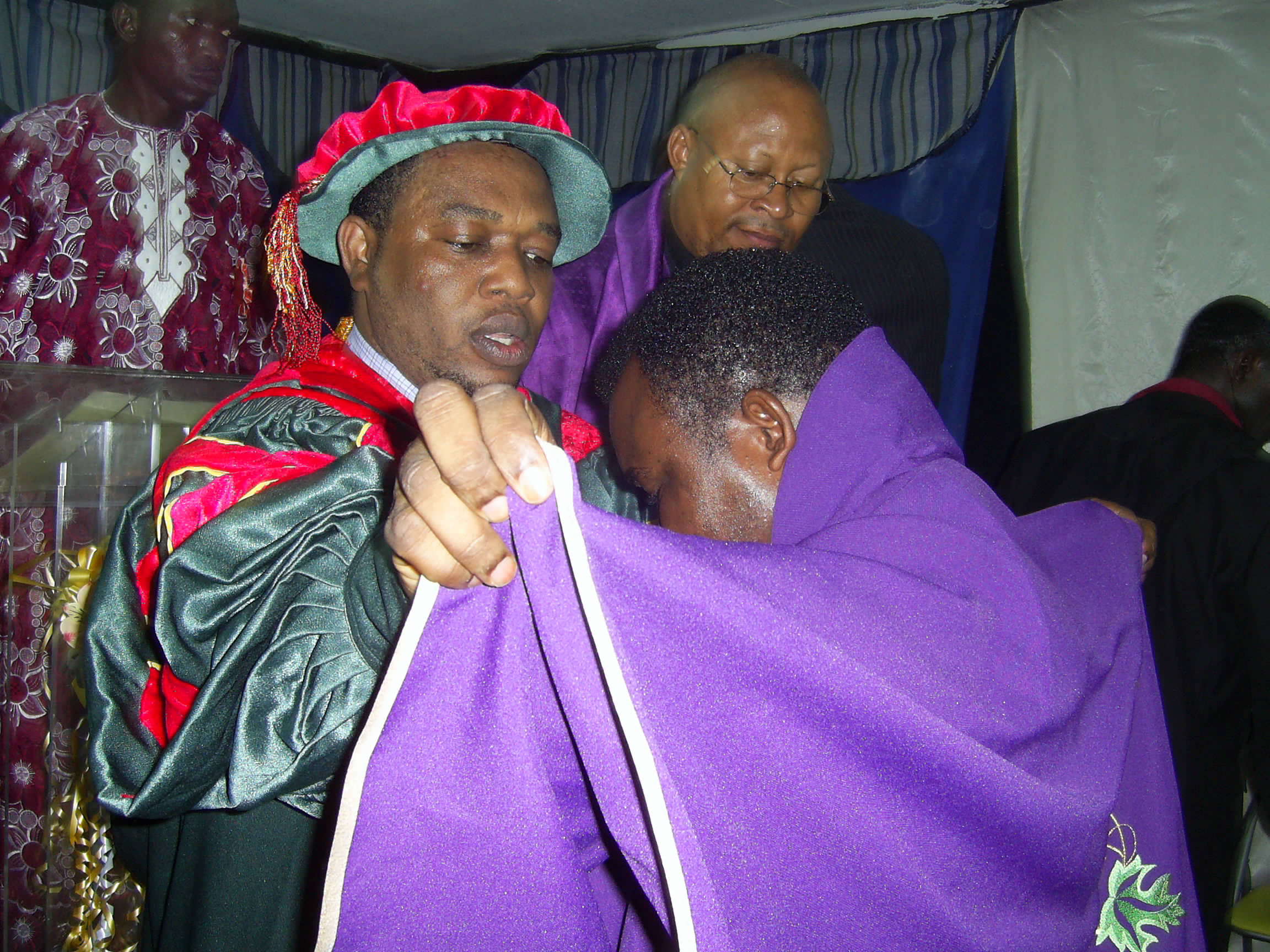 PASTOR PRINCE A. OLENAMHE AS AN APOSTLE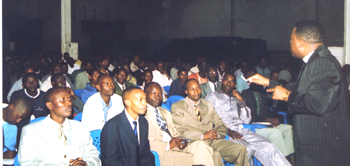 Chamber Of Honor Welcome to

the prestigious Chamber of Honour of AIUCTS. The Faculty, Staff, Administration and Board of Regents is pleased to acknowledge individuals who have made an impact for Christ in their communities and throughout the world. Each University of Apostolic Training confers 25 Honorary Doctoral Degrees to worthy recipients in recognition for their commited service to the Body of Christ , local church, school, community and the whole of Christendom.

The Chamber of Honour is comprised of special individuals from across Africa and around the world. Each recipient or inductee has earned their Honorary Degree by making significant contributions by way of preaching/teaching ministry, witing, supportive ministry and humanitarian outreach that impacts people for Christ.

Dr. Prince and Rev. Ugoeze travel on behalf of the ministry, scheduling church visits with new and supporting churches. As Executive Director of Kingdom Builders International Missionary Network, Dr. Nnams represents the ministry by speaking at churches, camps, youth conventions, etc. Together they lead short-term mission trips and have a strong desire to encourage young people to get involved in mission work.

Adopt a Preacher and His Family
We are trying to personalize our ministry. By sponsoring one of our preachers on a monthly basis, you will be able to pray for them, their wives and children, the churches where they serve and their village. You will get to know them on a personal level. When you visit India, you will have a friend to greet you. I have always said that our ministry must be more than me sending you a newsletter and you sending me a check. By supporting a preacher and his family, you will have a personal relationship with our ministry. It will not just be the name of our ministry that you know, but a real life preacher who is working every day, preaching the Gospel and dealing with life's struggles with his family as you and I do. You will meet his wife and children. You can pray for them each day and send letters of encouragement to me to be passed along to them. We are asking you to commit for at least 3 years to sponsor a preacher for $200 a month. You may not be able to sponsor for $200; maybe $100, $50 or even $25. Please pray about sponsoring one of our faithful preachers. Call us today or drop us an email if you are interested.

Below you will see a photo of our preachers and their families;
also a short profile about their lives and their personal ministry.
E:Mail: greatachievers4all@yahoo.co.uk
Tel: +34-606-827-665
Kingdom Builders Global Missionary Network And Association
MISSION: EXPLOSION INTERNATIONAL (ex·plo·sion n. a sudden, great increase) exists to share the Good News of Jesus Christ to the world. It is our goal to create an explosion of new converts from every tribe and tongue, people and nation. We hold to the One Lord, One Faith, and One Baptism of the New Testament church. We are in a war; the world is the battlefield. Satan is our enemy, and he is out to destroy, devour and dismantle the church. We are soldiers for Christ in this battle. We must be willing to confess His name and share the Good News of His death, burial and resurrection.
Contact US If you are Interested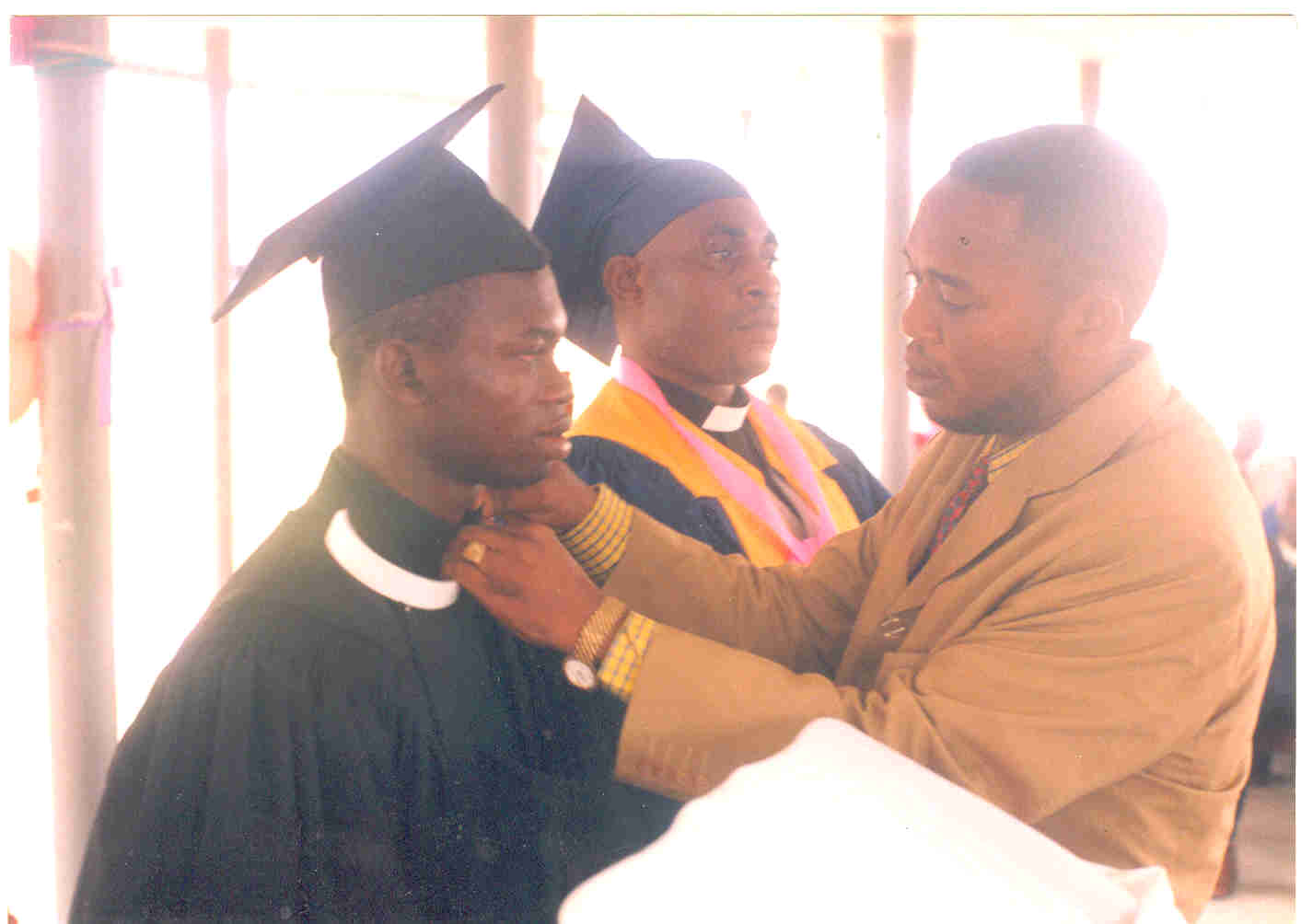 International School of Ministry

Bible Training School & Leadership Development Centre

Motto: "If you seek the Lord, come to the Mountain"
Objective: Spiritual, Academic & Leadership Excellence in Ministry from Vision to Victory

This is an interdenominational Bible Training School & Leadership Development Centre, committed to Raising an Army of Christ for this End - Time Harvest, through Discipleship Training, Teaching & Equipping Pastors, Developing & Making of True Leaders, seasoned to preach and teach the Gospel of Jesus Christ to all nations from all walks of life to impact their generation and beyond.

This School trains your spirit and mind, and thoroughly equips you to discover your place in the purposes of God and to accomplish His course for your life.

We turn members into ministers, consumers into contributors, seekers into saints, abusers into ambassadors and an audience into an Army of God in one accord with one voice to preach the Gospel of Jesus Christ to all nations from all walks of life. Remember, "Together We Bring Light To The Nations"

Purpose Statement :

"To provide sound biblical and theological training, coupled with charismatic teachings for leaders, missionaries, teachers, evangelists, prophets and pastors for the Nations"


Mission Statement :
"To Evangelize, Disciple, Plant churches, Teach, Train, Equip, Mobilize, Lead and Minister to the spiritual, physical and socio-economic needs of people for the growth of mankind."


Application Procedure :

Prospective students should submit their applications ahead of the dates schedule for interviews.

Interviews are conducted at the church offices, and the interviews dates are scheduled by the Dean of Academic studies. The dates are relayed to prospective candidates at a later date by mail.

Interested applicants can pick forms during working hours or write to :

.
Mission: UNITED NATIONS COUNCIL OF CHURCHES & MINISTERIAL COUNCIL is
a church-planting organization.
We believe that the Lord has commissioned us to plant His church throughout the world. Our goal is to prepare "the saints for the work of service, to the building up of the body of Christ; until we all attain to the unity of faith, and the knowledge of the Son of God, to a mature man, to the measure of the stature which belongs to the fullness of Christ." Ephesians 4:12-13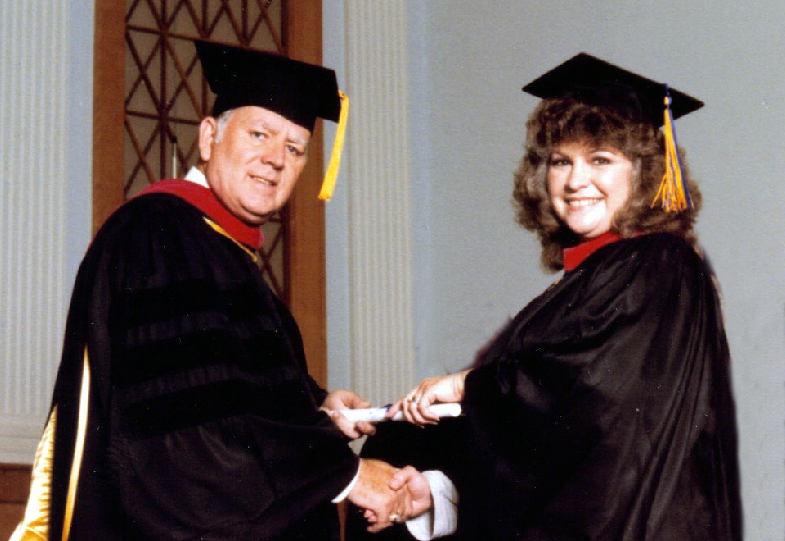 Here I might describe this picture.

Reaching People For Christ,
And Changing The World Together.
If you want Apostle Dr. Prince Nnams to speak in your Church,Convention,Conference or programmes,feel free to contact him for Invitation. Or Call:+bishopnnams@yahoo.com.
Join Us to uphold God's servant in Prayers and with your finance as he Labours in the vineyard of God! God Bless you for your support.