Put me in remembrance; let us contend together; state your case,
that you may be aquitted.
-Isaiah 43:26
You Can Be Healed
If you are waiting for the full manifestation of healing to come into your body or mind, put God in remembrance of His Word by speaking His Word. Jesus defeated satan by "It is written." You can defeat him this way, too.
Here are some healing promises which are legally yours by inheritance as a heir of God and a joint-heir of Jesus Christ. Print this page. Meditate upon these promises daily. Speak them aloud, putting God in remembrance of His promises...
By Jesus' stripes I am healed. (1Peter 2:24)
It is God's will that I prosper and be in health, just as my soul prospers. (3John 2)
The Lord is my healer: (Ex. 15:26)
Jesus came that I may enjoy life and have it overflowing abundance. (John 10:10)
As I serve the Lord, sickness is taken from my midst. (Ex. 23:25)
Healing is one of God's benefits. (Ps. 103:3)
Jesus is the serpent of the pole lifted up in the New Covenant for my healing and deliverance. (John 3:14)
God sent His Word and healed me. (Ps. 107:20)
I pay attention to God's Word, for it is life to my body and health to my flesh. (Prov. 4:20-22)
God gives me good and perfect gifts. He has no sickness or disease to give me. (James 1:17)
As I submit to God and resist the devil, he must flee from me. Sickness and disease must flee from me. (James 4:7)
Jesus is able and willing to heal me. (Matt. 8:1-2)
Jesus can heal me through my believing, receiving, and speaking His Word or through the touch of another believer who is empowered by the Holy Ghost. (Mark 16:18)
Jesus paid for all sin and sickness at Calvary. (Matt. 8:17)
Jesus is the same yesterday, today and forever. (Heb. 13:8)
Because the Lord is my refuge and habitation, no evil nor plague shall come nigh my dwelling. (Ps. 91:9-11)
I am redeemed with the blood of Jesus Christ. ( 1 Peter 1:19)
I am justified by faith, not by works of the law. (Gal. 3:13)
Jesus redeemed me from the curse of the law. (Gal. 3:13)
The blessings of Abraham have come upon me. (Deu. 28:1-14)
Jesus legally redeemed me from the bondage of sickness and disease and every other work of the enemy. (Luke 13:10-17)
Jesus bore my griefs (sicknesses) and carried my sorrows (pains). (Is. 53:4)
Jesus was wounded, bruised, and beaten for my sins, sicknesses, and diseases. (Is.53:5)
I discern the Lord's body and receive all that He has provided for me, including healing for my physical body. (1Cor.11:23-30)
I am diligent to pray for my brothers and sisters in Christ that they may become all God has called them to be. (1Cor. 11:23-30)
To touch Jesus is to made whole. I touch Jesus today through prayer and faith. (Mark 5:25-34)
The resurrection power of Jesus Christ flows from my tongue as I speak words of life. (Prov. 18:21)
I have been given authority in the name of Jesus to speak to the mountains that I face. As I command the mountains of sickness, despair, hopelessness, and lack to be removed in Jesus' name, they must go and be replaced with the fullness of God's blessings. (Mark 11:22,23)
Because I meditate on the Word of God day and night, God's prosperity and success are overtaking me in all realms of life. (Josh.1:8)
The measure of faith God gave me is growing by leaps and bounds. (Rom. 12:3)
Because my faith is growing, nothing is impossible unto me. (Matt. 17:20)
Jesus is moved with compassion on my behalf. He wants me healed because of His great love for me. (Matt. 14:14)
Satan cannot dominate or oppress my life, because Jesus came to set me free. (1 John 3:8, Acts 10:38)
Healing and Deliverance Pray
Prayer to Dismantle Powers
I renounce the lie that I am worthless, inadequate, helpless or hopeless. I declare that I am the salt of the earth the light of the world and that I have been chosen and appointed by God to bear good fruit. I have asked and received total forgiveness for my sins and I am washed clean by the blood of my Lord and Savior, Jesus Christ of Nazareth.
I am united with Christ and I am one spirit with Him, and I have direct access to God through the Holy Spirit who is my teacher and who guides me into all truth!!
I have been established, anointed and sealed by God, I am a citizen of heaven, I am hidden with Christ in God and I have not been given a spirit of fear, but of power, love and a sound mind, I am born of God, and the evil one cannot touch me. I am protected and secure in Christ.
Therefore in the Name of my Lord and Savior, Jesus Christ of Nazareth, I cut all ungodly silver cords and any lay lines that are hindering my life and the life of my loved ones.
In the name of Jesus I break down, un-dam, and blow up all walls of protection around all witches, warlocks, wizards, Satanists, sorcerers, and the like and I break the power of all curses, hexes, vexes, spells, charms, fetishes, psychic prayers, psychic thoughts, all witchcraft including Christian witchcraft prayers, sorcery, magic, voodoo, all mind control, jinxes, potions, bewitchments, death, destruction, sickness, pain, torment, psychic powers, psychic warfare, prayer chains, incense and candle burning, incantations, chanting, ungodly blessings, hoodoo, crystals, and everything else being sent my way, or the way of my family member.
I repent for all current and generational religious activities, and the belief in and practice of all human philosophies and traditions including any ungodly reliance's upon the law even the law of nature.
I renounce and repent for generational alchemy and I break all generational ties that have empowered that alchemy.
I renounce and repent for the ungodly magical belief in the four basic elements of the creation- earth, air, fire, and water.
I now demand that all ungodly powers leave and that you remove all magnets, capacitors, cylinders, tubing, antennas, and any other device you have placed on me.
I ask Lord Jesus that you will remove all dominions, rulers and thrones that are aligned with these powers.
I ask Lord Jesus that you would reline all magnetic fields to consume all the evil associated with these powers.
I ask Lord Jesus that you would open the books in heaven and annul all the unholy covenants and oaths written in them.
I ask Lord Jesus that you would cause Satan to return to me everything he has stolen, all my generational birthrights and my entire stored blessing in heaven.
In Jesus Name I pray Amen
Contact: Dr. Prince Nnams Kalu
For your healing & Delieverance Prayers


The LORD said to Moses, "Make a snake and put it up on a pole; anyone who is bitten can look at it and live." 9 So Moses made a bronze snake and put it up on a pole. Then when anyone was bitten by a snake and looked at the bronze snake, he lived. Numbers 21:8-9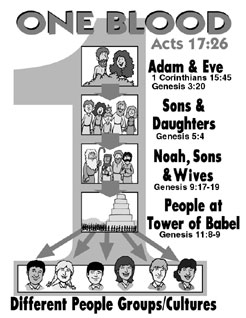 Just as God's grace was sufficient to cause Paul to overcome all of Satan's buffeting, God's grace causes me to overcome Satan's buffetings. Christ Jesus causes me to triumph in every area of life. (2 Cor. 12:9,10)
I will rise above anything and everything the devil throws at me. Nothing can keep me down, for I am more that a conqueror in Christ Jesus. (Rom. 8:35-39)
Today I will rise to new life from the depression and prostration in which circumstances have kept me. (Is. 60:1)
Jesus is the author of abundant life, while it is Satan who steals kills, and destroys. (John 10:10)
The days of my life are seventy years-and if by reason of strength eighty. (Ps.90:10)
Long life is mine because I obey and honor my parents in the Lord. (Eph. 6:1-3, Ex. 20:12)
My obedience to the Lord prolongs my life. (Prov. 10:27)
Healing Scriptures & Confessions
God's Medicine - A Daily Dose

Say these scriptures and confessions to yourself. Meditate on them. Ponder them in your heart. Use them in praise to your Heavenly Father. His Word is medicine to all your flesh!
Exodus 15:26
. . . If thou wilt diligently hearken to the voice of the Lord thy God, and wilt do that which is right in his sight, and wilt give ear to his commandments, and keep all his statutes, I will put none of these diseases upon thee, which I have brought upon the Egyptians: for I am the Lord that healeth thee.

(New English Bible) . . . I the Lord am your healer.
(Leeser) . . . for I the Lord am thy physician.
(Basic English) . . . I am the Lord your life-giver.
(Smith-Goodspeed) . . . for I, the Lord, make you immune to them (diseases).
(Knox) . . . I, the Lord, will bring thee only health.

Confession:
God is speaking to me now, saying, "I am the Lord that healeth thee." He is watching over His Word to perform it. He is the Lord that healeth me. He is healing me now. This Word contains the ability to produce what it says. His Word is full of healing power. I receive this Word now. Healing is God's nature. God is in me. My body is the temple of the Lord that healeth me. God is bigger than sickness and Satan. God is dwelling inside of me, healing me now.
Proverbs 17:22
A merry heart doeth good like a medicine: but a broken spirit drieth the bones.

(Good News) Being cheerful keeps you healthy.
(Smith-Goodspeed) A happy heart is a healing medicine.
(Basic English) A glad heart makes a healthy body.
(Moffatt) A glad heart helps and heals.
(Jerusalem) A glad heart is excellent medicine, a spirit depressed wastes the bones away.
(Knox) A cheerful heart makes a quick recovery.
Confession:
Ha, ha, ha! I have a merry heart. Sickness can't dominate me. What do you think you're trying to do, devil? You can't put sickness on me. I have a merry heart and I'm full of joy! Ha, ha, ha, ha!
Isaiah 53:4-5
Surely he hath borne our griefs, and carried our sorrows: yet we did esteem him stricken, smitten of God, and afflicted. But he was wounded for our transgressions, he was bruised for our iniquities: the chastisement of our peace was upon him; and with his stripes we are healed.

(Leeser) But only our diseases did he bear himself, and our pains he carried. . . . Through his bruises was healing granted to us.
(Basic English) But it was our pain he took, and our diseases were put on him: while to us he seemed as one diseased, on whom God's punishment had come.
(Rotherham) . . . by his stripes there is healing for us.

Confession:
Surely Jesus hath borne my sicknesses and diseases and carried my pains. He bore them and carried them away to a distance. I don't have to bear what He bore for me. I refuse to bear what He bore for me. Satan cannot put on me what Jesus bore for me. By His stripes I am healed and made whole.
Matthew 8:16-17
When the even was come, they brought unto him many that were possessed with devils: and he cast out the spirits with his word, and healed all that were sick: That it might be fulfilled which was spoken by Esaias the prophet, saying, Himself took our infirmities, and bare our sicknesses.

(Norlie) . . . He took away our illnesses and lifted our diseases for us.
(Amplified) . . . He Himself took [in order to carry away] our weaknesses and infirmities and bore away our diseases.
(New English Bible) . . . He took away our illnesses and carried away our diseases.
Confession:
Jesus Himself took my infirmities and bore my sicknesses. He carried away my sicknesses and diseases. He bore them away and removed them. Disease is not mine. Healing is mine. I refuse to bear what Jesus bore for me. Satan, you cannot put disease on me. I refuse to accept sickness. I will not tolerate sickness. Sickness and disease are totally unacceptable to me.
1 Peter 2:24
Who his own self bare our sins in his own body on the tree, that we, being dead to sins, should live unto righteousness: by whose stripes ye were healed.

(20th Century) . . . his bruising was your healing.

Confession: By Jesus' stripes I was healed. Healing belongs to me. I was healed 2,000 years ago by the stripes Jesus bore. I'm not trying to get healed. I've got healing, because by His stripes I was healed.
1 John 3:8
He that committeth sin is of the devil; for the devil sinneth from the beginning. For this purpose the Son of God was manifested, that he might destroy the works of the devil.

(Amplified) The reason the Son of God was made manifest (visible) was to undo (destroy, loosen and dissolve) the works the devil [has done].
(Basic English) . . . and the Son of God was seen on earth so that he might put an end to the works of the Evil One.
(Wand) . . . that He might neutralize what the Devil has done.
(Phillips) Now the Son of God came to the earth with the express purpose of liquidating the devil's activities.

Confession:
Sickness is a work of the devil. Jesus came to destroy the works of the devil. Sickness has been dissolved, broken up, annulled, undone, and liquidated as far as I am concerned. Jesus put sickness to an end for me.