God's Blessing be upon you. Feel free to contact us via email if you are in need of consultation or prayer. We are here to serve you!!!!
Romans: 8:31 & 32 - "What shall we then say to these things? If God be for us, who can be against us? He that spared not his own Son, but delivered him up for us all, how shall he not with him also freely give us all things?"

SENIOR PASTOR'S COMMENT
I am delighted to greet you through the medium of our website, and in the name of our risen Lord and Savior, Jesus Christ! We are excited and energized in pursuit of the mission God has given us, to reach and save souls for Christ and positively impact lives and families in our immediate community and around the world. As you search through our site, you will gain a sense of what God has purposed us to do to advance his kingdom through worship, witness, and ministry.
At Greater Achievers Family we recognize that God's Word provides answers to the issues and challenges facing families, married couples, singles, youth and young adults. Under the power of the Holy Spirit, we provide relevant teaching and preaching so that people will live a life of meaning, fulfillment and destiny. Through our 5 different ministries, there is a variety of opportunities for persons to make an impact on the lives of others.
My wife, Ugoeze, joins me in expressing joy in the privilege to serve at Great Achievers Family. If you are not a part of our church family, we invite you to go beyond your visit to our website and come worship with us on any given Sunday! Secondly, if you are already a disciple here, spend some time at this site regularly, so that from the ease of a computer, you can be kept informed of God's movement at Great Achievers International Ministries & Churches.
Finally, I wish to encourage you by sharing that
Psalm 68:19
declares, "Blessed be the Lord, who daily loaded us with benefits". Everyday of your life put your faith in God, and watch Him bless you exceedingly and abundantly beyond anything you could ask or imagine. Have a wonderful day in the Lord.
Apostle Dr. Prince Nnams N.Kalu
JESUS IS LORD

Rev. Ugoeze Deborah Nnams is a Spirit filled woman of God who loves the Lord with all her heart. She has a very special place in her heart for lost souls. She gratefully accepted Jesus Christ into her life at the tender age.
Rev. Ugoeze has a desire to see God's people experience all that the Father has for them. She wants to see the Body walk in the fullness of Christ and experience their God given destiny.
Rev. Ugoeze's desires are to be pleasing to God her Father and to see His will done here on earth in her life and others. Through prayer, intercession, giving, discipiling, encouraging, fellowshipping and connecting with God's people she hopes to make an significant impact in the Kingdom of God in our preparation for Jesus Christ's return.
Rev. Ugoeze is the wife of the General Overseer/Founder of Great Achievers International Ministries & Churches world-wide and She is the International Women Coordinator of "Women OF The Great Achievers"ministries and She is also the founder of Covenant Feminie Fellowship International
My name is Pastor Ibe Eme Ezera and I'm the Senior Pastor and Aba District Coordinator of Winners Temple of The Great Achievers International Ministries & Churches .Ogbohill/Ikot Ekpen Road Aba, Abia State-Nigeria. Having been ordained in 2004 my responsibilities include teaching the word on Sunday, overseeing various ministry departments, managing the back office staff, and other ministerial duties. My passion is to see people impacted by the word of God, integrated into the fellowship of believers, and developed into a mature Christian. Pastor Ibe married with five(5) children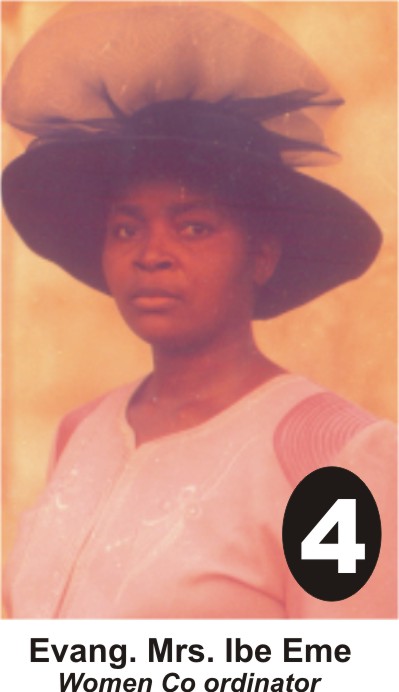 Pastor Mrs Ibe Eme the women Leader Aba section

My name is Pastor Chibuike Evans and I am The Senior Pastor at Dominion Temple of The Great Achievers International Ministries & Churches. Since my ordination in 2004 I have played a vital role in the structure and development of our Ndoki Road Branch. I currently oversee a number of ministry departments including The Success Clinic, YAF (Young Achievers Fellowship), Kids Church, Usher/Greeters, Women's Ministry, and Revolution Youth Ministry. My passion is seeing multitudes saved, restored and living out their individual purpose and destiny.
I'm most passionate about seeing our local church become a staple in our community and a vehicle in spreading the word of faith throughout our city.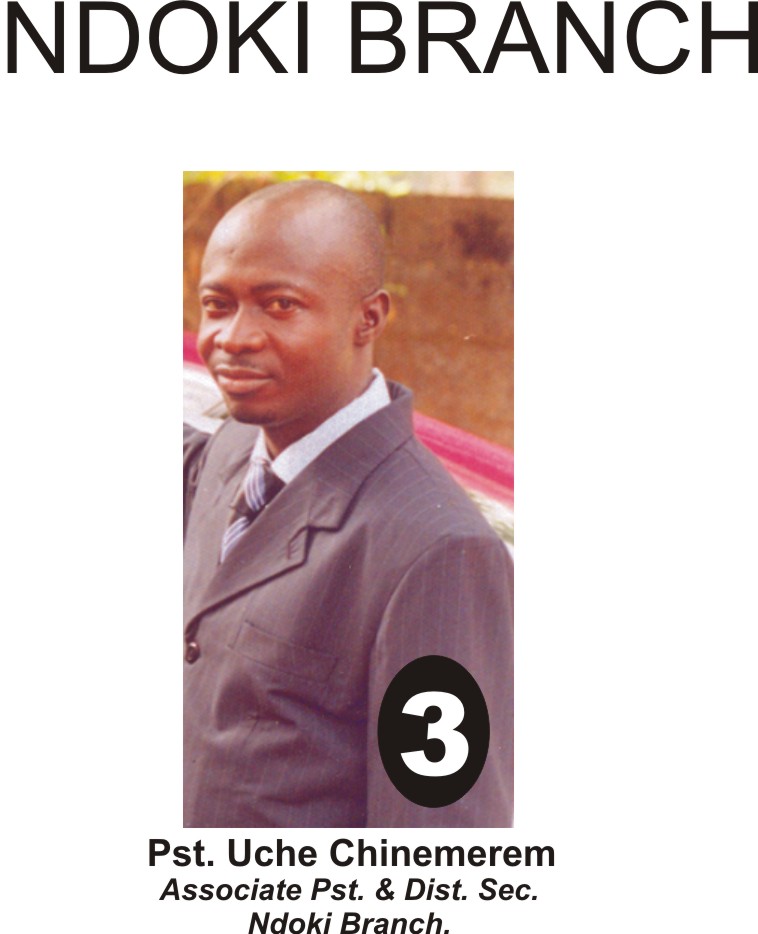 Pastor. Uche Nkanele Chinecherem
. is the Associate Pastor in Dominion Temple Ndoki Road Branch and District Secretary of The Great Achievers International Ministries & Churches,Aba District.
His passion is teaching and preaching The Good News of Jesus Christ, with an emphasis on understanding the scripture in the context of its culture that we might better apply God's teaching to our lives today.

Reaching People For Christ,
And Changing The World Together.
If you want Apostle Dr. Prince Nnams to speak in your Church,Convention,Conference or programmes,feel free to contact him for Invitation. Or Call:+bishopnnams@yahoo.com.
Join Us to uphold God's servant in Prayers and with your finance as he Labours in the vineyard of God! God Bless you for your support.