SERMONS BY APOSTLE DR. PRINCE NNAMS
Order CD/DVD
CD and DVD recordings of each of our Services are available from our Media Ministry. To place an order, you may call us here at the church or email greatachievers4all@yahoo.co.uk
Here is a list of some of the recent Sermons by Dr. Prince Nnams:
1. OVERCOMING YOUR GIANTS - DVD
Item Description:
Giants. We must face them. Yet, we need not face them alone.

This profound look at the life of David digs deeply into the defeats he suffered, and the victories he won, as he faced the giants in his life. When David focused on God, giants tumbled. But when David focused on giants…he stumbled.

Goliaths still roam in our world. Debt. Disaster. Dialysis. Divorce. Deceit. Disease. Depression. These super-sized challenges swagger and strut into our lives, pilfering our sleep, embezzling our peace and robbing us of our joy. And while these giants try to dominate our lives, we know what to do! We've learned what David learned, and we do what David did. We become God focused. We pick up five stones. We make five decisions. And we take a swing.
2. EXERCISING YOUR SPIRITUAL AUTHORITY - DVD
Are you walking in such authority that the enemy trembles at the presence of God within you?
Understand who you really are in Christ and the spiritual authority God intends for you to exercise.
Learn to uncover and recognize the hidden lies you still believe.
Learn to violently invade darkness and see the Kingdom of God expand.
Walk in full confidence knowing that everything in Heaven is available to you.
This impacting teaching by Dr. Prince Nnams Kalu is one that must be seen, not just heard! Dr. Nnams portrays the issue of God-given authoirty in a humorous way and exposes one of the most devastating lies the enemy uses against people in the Church.
"Deliver us from the evil one," Matthew 6:12-13 (NIV, ASV, NKJV).

"If you hold to my teaching... you will know the truth, and the truth will set you free," John 8:31-32.

"For our struggle is not against flesh and blood, but... against the spiritual forces of evil... Therefore put on the full armor of God," Ephesians 6:12-13.
3. HINDRANCES TO PRAYERS - DVD
4.Expossing Your Secret Enemy -DVD
5.TALITHA CUMI - DVD
6.FREE FROM BONDAGE -DVD
7.DANGERS OF OFFENCES -DVD
8.BREAKING FAMILY STRONGHOLD -DVD
9.DIVINE VISITATION -DVD
10. BREAKING SATANIC HORN -DVD
11. COVENANT FOR WEALTH TRANSFER -DVD
12. AFRICAN MISSION EXPLOSION - DVD
13. GUIDE TO FINANCIAL PROSPERITY -BOOK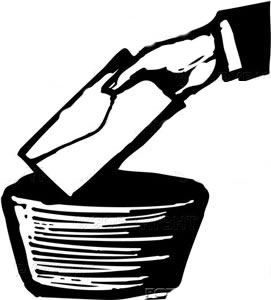 SOW A SEED/TITHE

We here at the Prince Nnams World Outreach Ministries are committed to the promotion of the Gospel of Jesus Christ. We are co-laborers with Christ working to draw men and women of all races, colors and creeds to the cross where salvation for the soul can be obtained. We appreciate your support of our ministry and we sincerely thank you. All donations are tax deductible.

You may send Pastoral Love Gifts to:
Apostle. Dr. Prince Nnams. Kalu Great Achievers International Ministries Calle Rio Nervion 23-6-12 C.P.46025, Valencia

You may send donations in support of our T.V broadcast ministry Project to:

Attention: Broadcast Ministry Project. The General Overseer.